Brian's Military Jeeps of WWII & WW2 Squadron Patches Online WW2 Surplus and Antiques Store
Welcome to Brian's WWII SURPLUS & ANTIQUES STORE.
Here you can purchase items for sale from:
Brian's Military Jeeps of WWII
Brian's Squadron Patches of WWII
Estate Art Glass & Antiques
---

This store is still being stocked. I am adding inventory as fast as I can.

Current Status:
COMPLETED:
IN PROGRESS:
WW2 Squadron Patches:
USN patches
USMC patches
AVG/Flying Tigers patches
CAP & Special Units patches
Unknown Units patches
WWII Squadron Patches:
US AAF Army Air Force Patches - 3% uploaded
Flight Jackets: - 5% uploaded
WWII Jeep Parts - 0% uploaded
Antiques - 0% uploaded
Art glass - 20% uploaded
HOW TO NAVIGATE Brian's Online Store
Click Photos below to enlarge them.
Explore the store by clicking on the CATEGORY TABSat the top of every store page to open or switch main product categories.
Clicking on a category will display SUB-CATEGORIESand the # of items in each sub-category in parentheses.
Warning - This page does not show ANY Items located inside any sub-categories - You MUST drill down into the sub-category to see them.
Clicking on a Sub-Category will drill down into the sub-category to show you a list of items found there... often several pages worth.
NUMBER OF PAGES OF ITEMS FOUND
On the upper right hand side you will find a total of the number of pages available in this sub-category.
Use the numbers and arrows as hyper links to drill into those pages of results.
STORE SEARCH BOX
Enter your search term in the space provided in the upper right corner of all 'Store' pages.
This will search the store for all occurrences of the word. It will not search my entire website, only the store.
STORE HELP FILES
Look for the above icon for go to Detailed Help and Informational links.
It will be found at the bottom of each page in the store.

Please check back as I am adding to one area at a time and I might not have gotten to the area you are interested in.
It would be a good idea to sign up for my mailing list (see bottom right corner) so I can let you know as new categories are added and filled in with inventory.
Thank you for visiting, Brian
P.S. If you run into a problem, please let me know so I can determine its cause and fix it.
P.P.S. Shipping is turned off in some categores since it will depend on your zip code. In such cases, I will invoice you for shipping after you check out, or you can contact me prior to purchase for an estimate.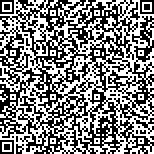 Please don't pirate my pictures or text. Ask my permission.
Copyright © 1998-2011 Brian French. All Rights Reserved
Visitor Count.